Learn how to combine orders into a single shipment.
Contents:
Overview
By default, Jazva will automatically detect shipments with identical shipping addresses among your pending invoices. Jazva will automatically identify these shipments on your batch screen and on the shipping screen if matches are found.
On the batch screen, the shipment column will show orders with the same shipping address, indicated with a + sign.

On the shipment page, parcels with the same destination will display the Combine With button. Clicking the button will redirect you to the related order for easy reference; however, you will still need to combine them manually.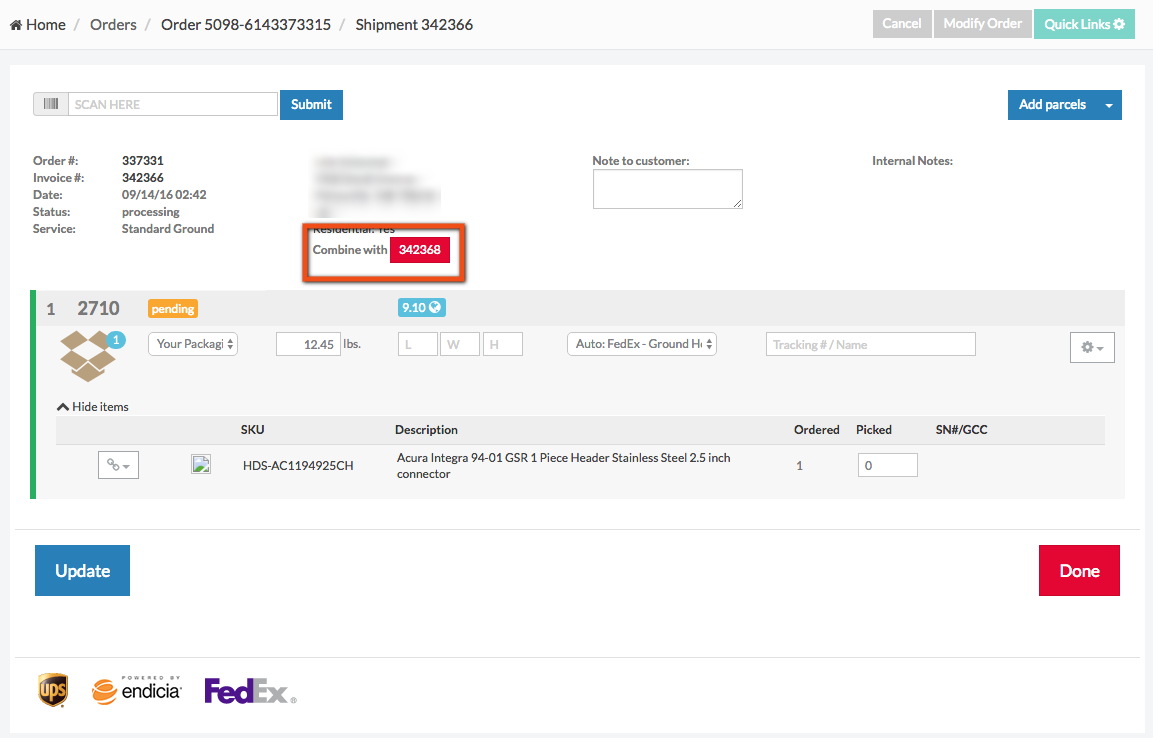 To make sure you have this setting active, go to Setup > Global Settings and then select the Shipping tab. The No Tandem Parcels option should be left unchecked.
If you prefer to manage all shipments manually, you can deactivate this feature. To learn more, please visit Global Shipping Settings.


How to Combine Shipments
Pack all the items together in one parcel (for both orders) and note the total weight.

In Jazva, go to an applicable shipment and select

Combine with

.

Enter the total weight and dimensions of the combined parcel.

Process and complete the shipment. Click done to obtain the shipping label.

Go to the related order and paste the

tracking number

(from the other order) into its

Tracking#/Name

field and click

Done

.