How to add insurance coverage to your parcel shipments in Jazva.
---
Jazva has partnered with Shipsurance, a third-party shipping insurance provider. Creating an opportunity for Jazva clients ensuring packages in transit for their customers.
Once completing Shipsurance configuration under Setup module's Third-Party Shipping Insurance section, you will be given purchasing parcel insurance options. See Figure 1.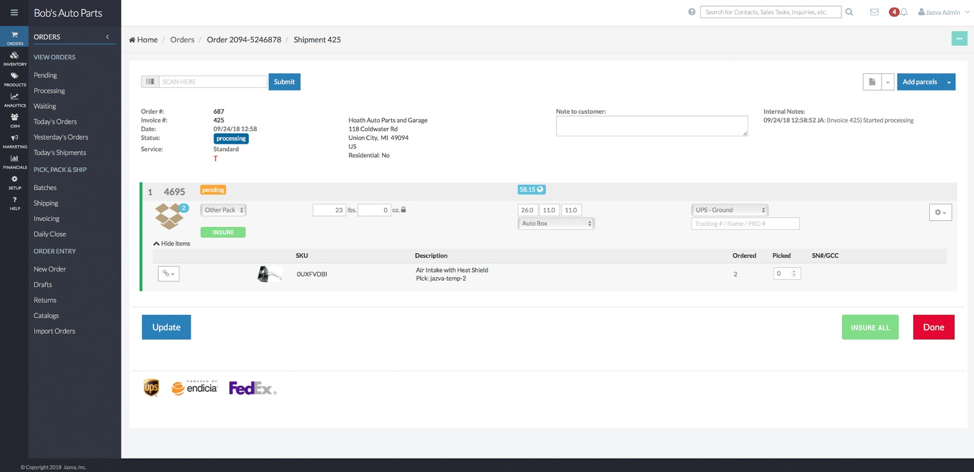 Figure 1
To purchase insurance, navigate to one of your orders and enter Shipping Screen. For each parcel, a green "Insure" button will be displayed. Click this button to launch parcel insurance process. See Figure 2.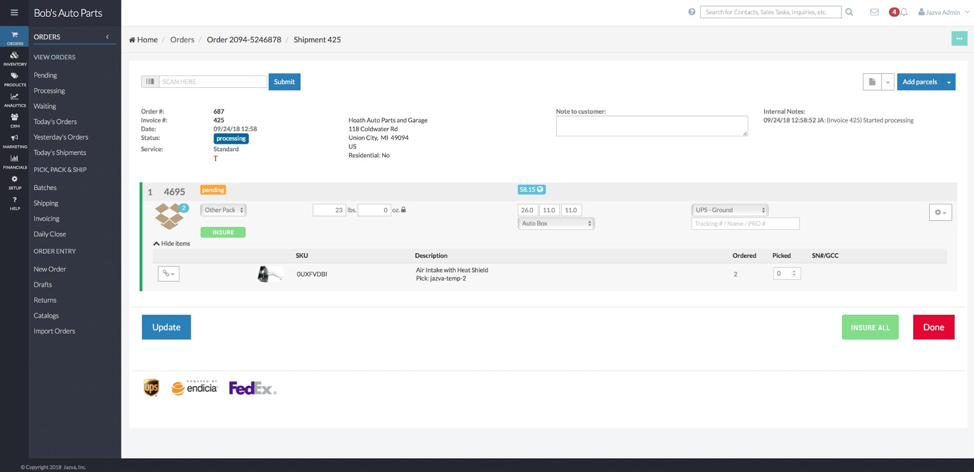 Figure 2
Once selected, the area will expand; displaying a Declared Value field and associated insurance rate fee. The Declared Value will automatically calculate based on item(s) value (price) in the parcel and rate amount configured in ShipSurance setup stage. If necessary, you may edit a parcel's Declared Value. See Figure 3.
The insurance fee is contingent on the shipping carrier, shipping method and declared value. This fee is automatically calculated and cannot be edited. For specific rate information, please refer to the Shipsurance's Terms and Conditions.
To cancel insurance purchase, click on the X to close the Shipsurance green rectangular area. See Figure 3.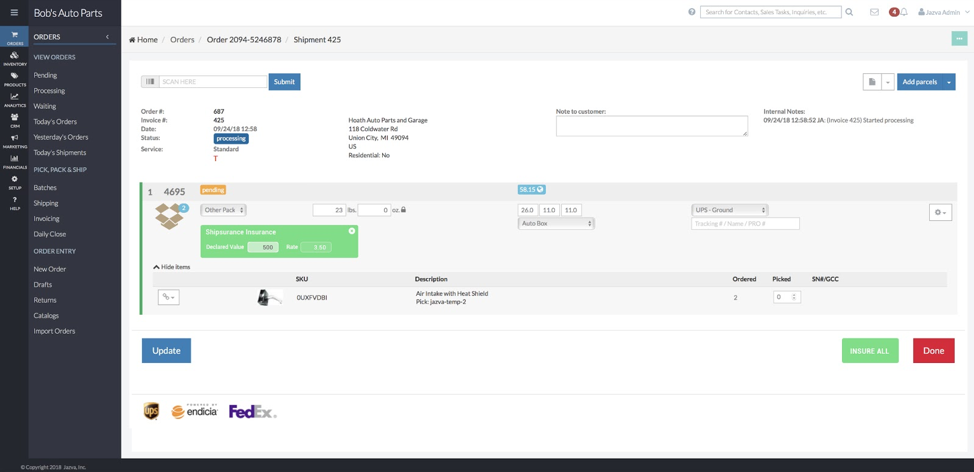 Figure 3
For convenience, Jazva has incorporated an "Insure All" button located on the bottom of the Shipping page. By clicking this, you will insure all order parcels. See Figure 4.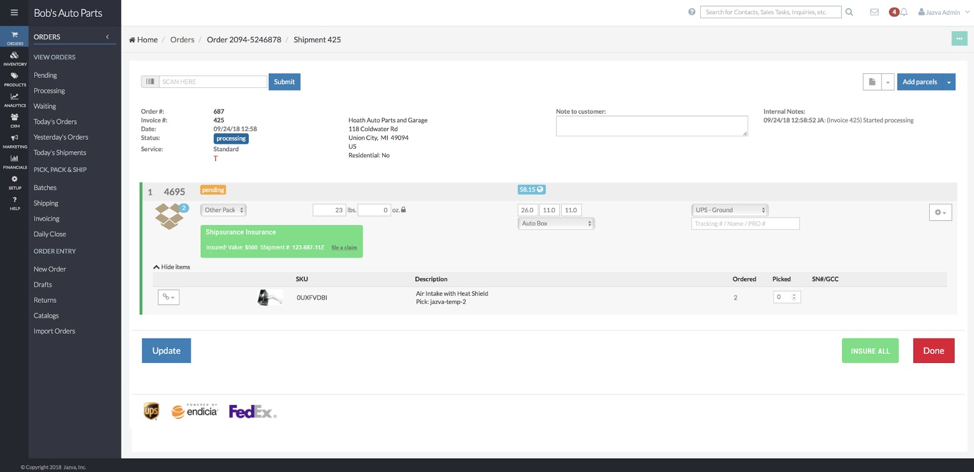 Figure 4
Upon purchasing a parcel shipment label, Jazva will simultaneously purchase Shipsurance insurance. As a result, you will receive a Shipsurance Shipment ID confirmation; enclosing a link to file a claim with Shipsurance. By clicking this link, you will be directed to an external Shipsurance website to start the claim process.
If clients elect cancellation for any parcel shipments with Shipsurance, Jazva will automatically cancel insurance coverage for you.
Note: At any point when purchasing insurance on a package ensures that you receive a claim number if for any reason a claim number is not received then the package is not insured. Please click "Done" on the shipping screen after clicking the "Insure" button to complete the process