When does the error Code:1000 show up?
Although rare, there are times when you might not be able to successfully print the labels or create shipments. There are many reasons behind this and it's important you know them.
Sometimes store owners enter incorrect product weight and dimensions in the product settings page. This induces an issue when generating FedEx packages as FedEx servers throwback critical errors.
Another scenario when you'd see this error is when you don't have the privilege to generate the shipping labels. Let us take a real-life example and try to understand this issue better.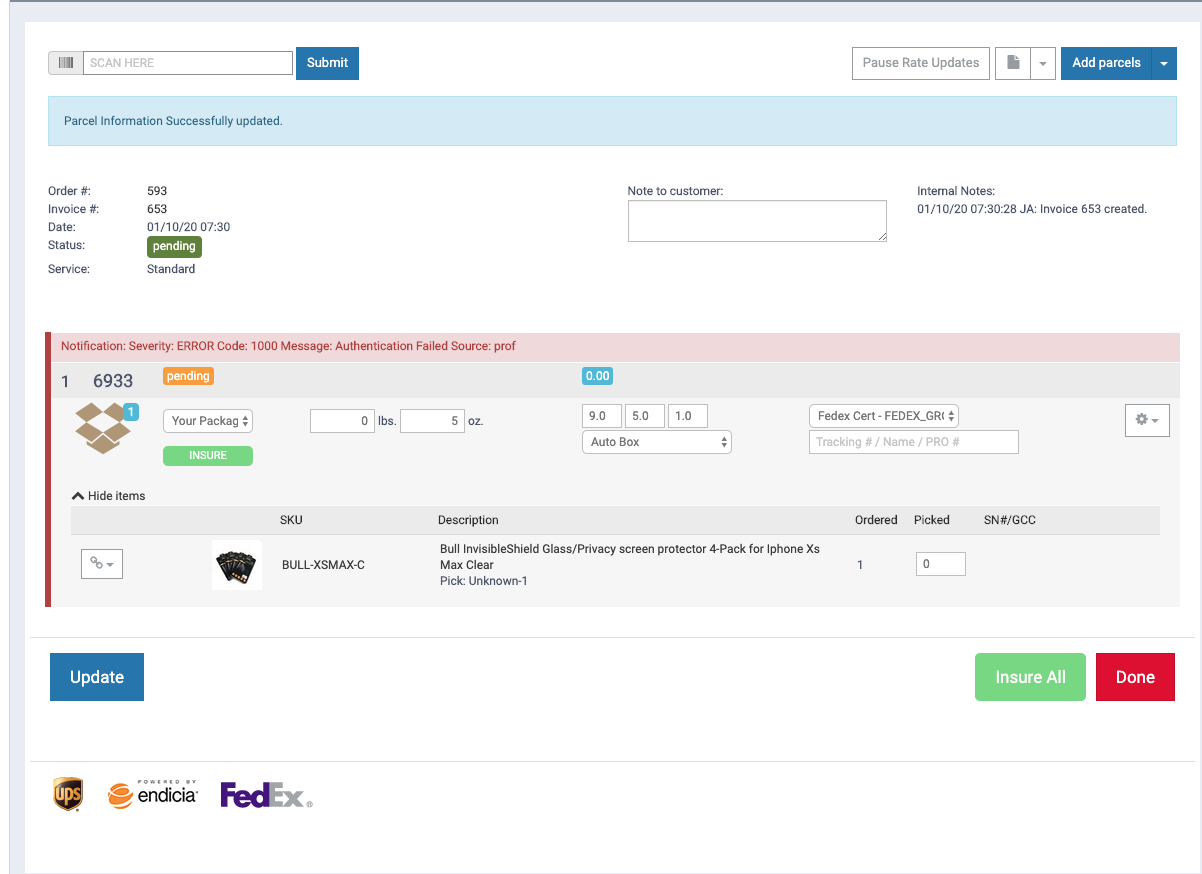 As you can clearly see the Message clearly says Authentication Failed. This means that the credentials entered by you are wrong. Or maybe you're using the FedEx Test credentials instead of the FedEx Production credentials or vice-versa.
How to solve the issue?
This error is displayed by FedEx only when you're not authorized to print the shipping label. To get the right FedEx credentials, you will have to contact FedEx or fill up and submit an online form.
Advanced Services Authorization to use Print Label feature
You need to contact FedEx with the sample label generated using Test Account details.
Please follow Certification Guidelines to get Advanced Services for printing the labels.
Note: During Registration for FedEx Web Service Production Access, you have to select the FedEx Web Services for Shipping. You should also select options like Rates, Tracking, etc. These options are available in the Application Profile window.