Learn how to set up an eBay Auctions channel in Jazva.
The ability to hold auctions is one of eBay's hallmark features. Online auctions give you the possibility of selling items at a higher price than that of your asking price. They also let the price be set based on demand by letting the market determine the value of your products.
With our eBay Auctions integration, you can create and manage online auctions directly from Jazva.
Creating a New eBay Auctions Channel in Jazva
1. From the main menu, go to Setup and select Channels.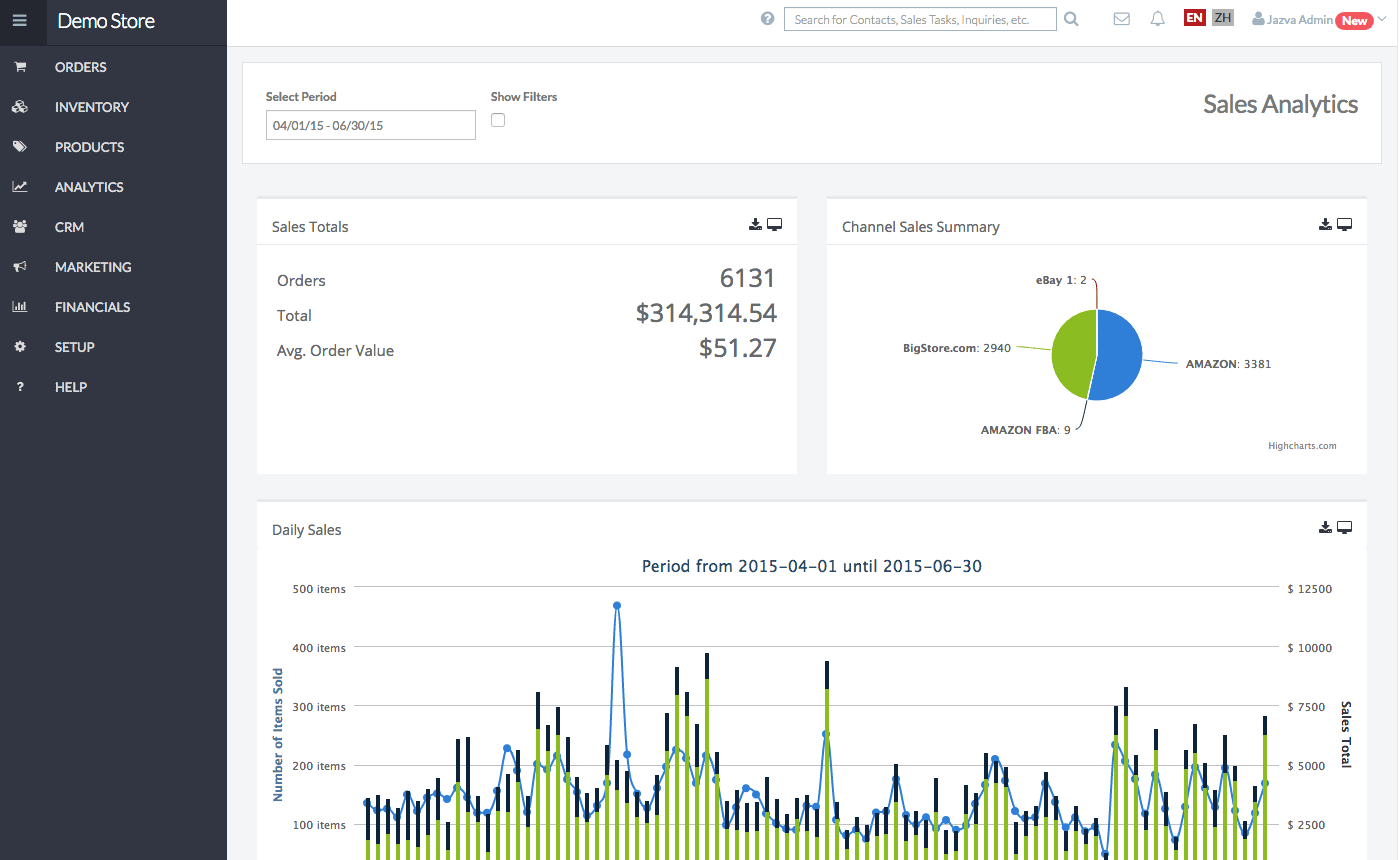 2. From the Marketplace section, click the + icon and select eBay Auctions.
3. Complete the required fields and options on the Channel Config wizard: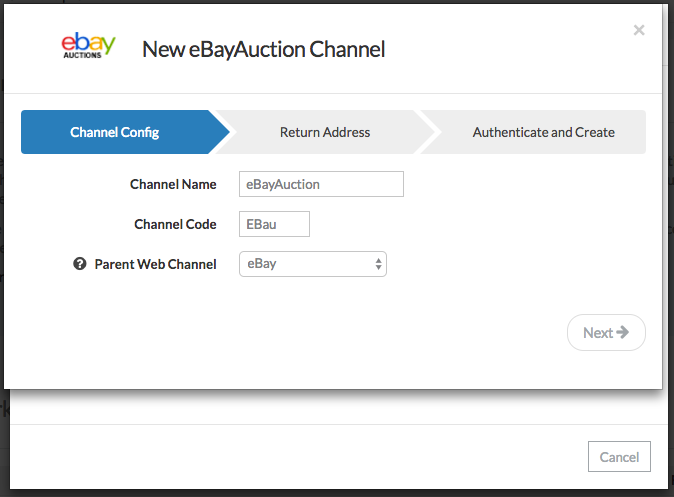 Channel Name

–

give your channel a name.

Channel Code

–

give your channel a code for reference.

Parent Web Channel

– select the existing eBay channel to list auctions for.
4. Enter your Return Address information, then click Next to continue.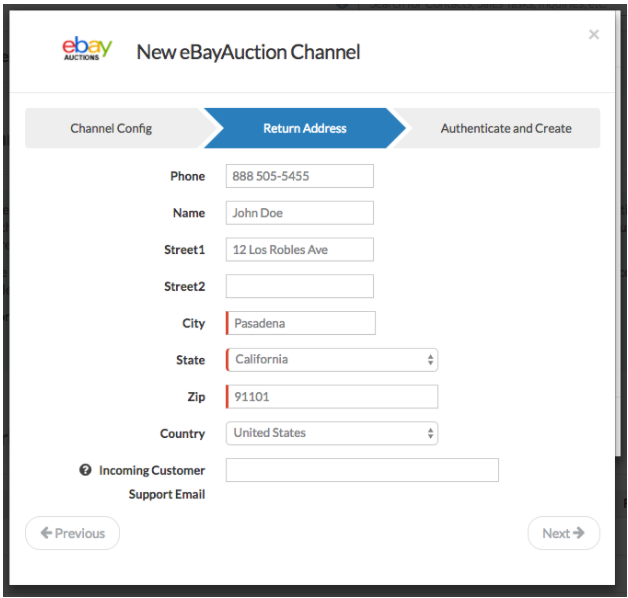 5. Review your information and click Create Channel.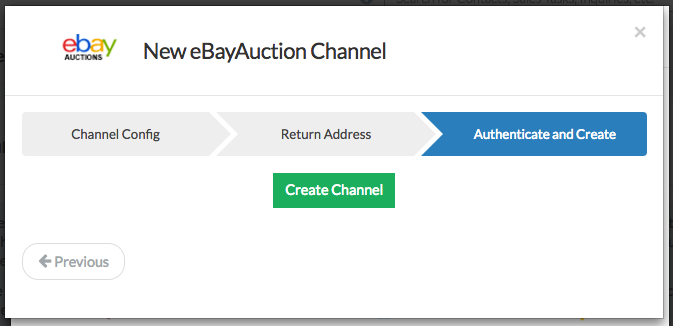 Configuring Your eBay Auction Channel Settings
Complete the following settings and options on the

Setup

tab:
Import Orders - set how Jazva should retrieve orders from eBay.

Process Orders From - set a date from which orders should be imported.

Last Order Sync Date - Jazva will pull order data from all orders from after this date.

Channel Merging Priority

- This setting applies only when merging products from two or more channels. Enter a number to define the priority of this channel when merging products. The higher the number, the higher the chance that products from this channel will be selected as the main product when merging.

Import Listings-

enabling this will set Jazva to import all products and orders from the channel. Select a frequency of import.

Publish Listings

- select how you would like Jazva to publish and update your listings. This option will not affect inventory updates.
Click

Update

to save your settings.

Click

Activate

to finish.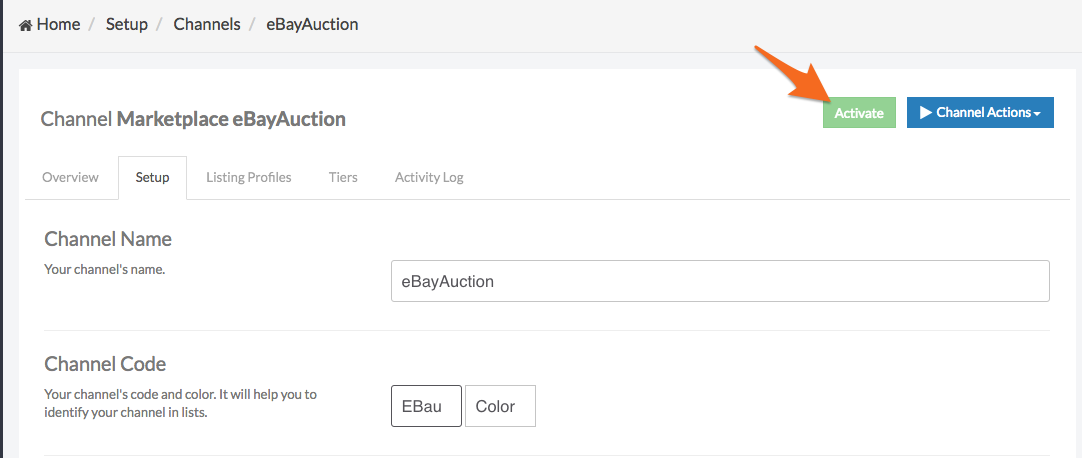 Once you have linked your eBay auctions channel to your existing eBay channel, you will then need to set up the listing profile to configure the item condition, listing duration, tiers and map out your categories to set the products up for auction.