Learn what fraud scores are in Jazva, and how you can adjust your fraud score threshold.
Contents:
---
Overview
Fraud score values in Jazva range from 0 to 5, with 0 indicating that Jazva did not detect possible fraud. When an order is assigned a fraud score above the preconfigured threshold, Jazva automatically places the order in waiting status. These orders should be reviewed and approved by your organization. The default fraud score threshold is 2.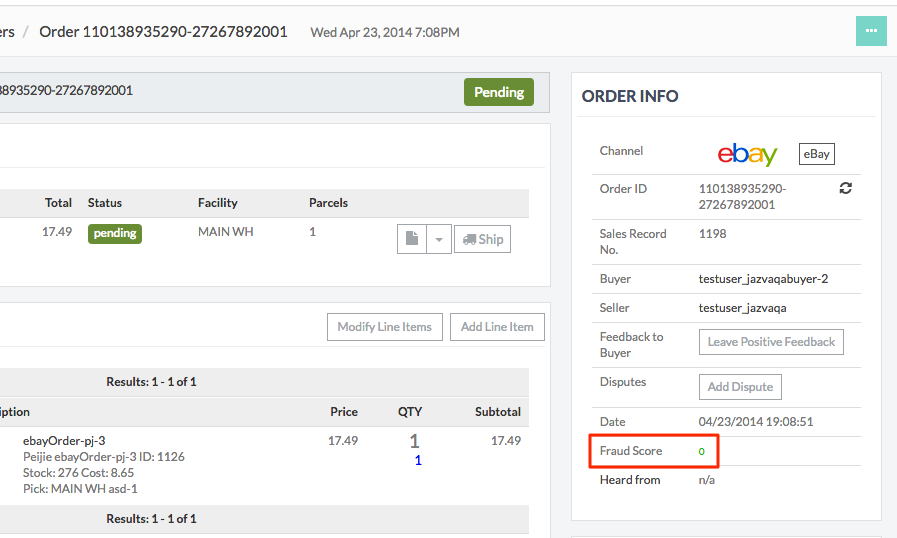 Jazva takes the following into account when determining the fraud score:
How does the shipping and billing address compare?

How long ago was the previous order placed?

Is it a first-time buyer?

How often does the user purchase products from your company?

AVS (Address Verification Codes) received from Authorize.net*.

Verification codes received from credit card gateways and PayPal*.

The total amount of the order.
The evaluation logic of the fraud score can be adjusted to your needs by utilizing business rules. Please mention the need for more complex fraud evaluation logic and we will be happy to assist you in setting it up.
*Verification Codes and Their Corresponding Fraud Scores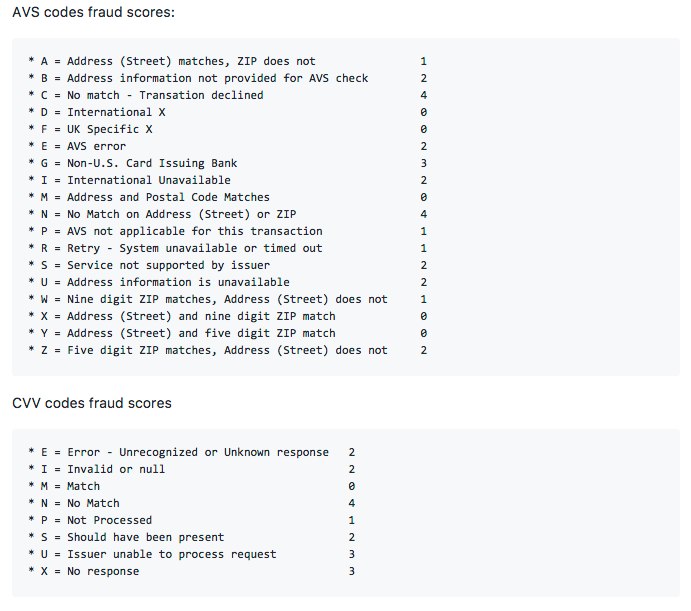 ---
Filtering Orders Based on Fraud Score
From the main menu, navigate to

Orders

and select

Today's Orders

.

Select the

Advanced Search

tab.

Use the

Fraud Score From

and

Fraud Score To

drop downs to specify the range of fraud scores you would like to search orders with.

Click

Submit

to finish.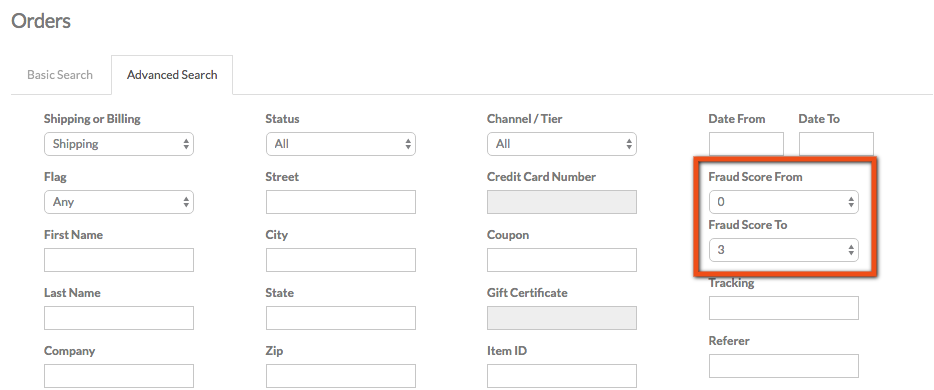 ---
Modifying the Fraud Score Threshold
The fraud score threshold is the value that must be exceeded in order for Jazva to place the order in waiting status for approval. By default, this value is set to 2.
From the main menu, navigate to

Setup

and select

Channels

.

Select your main web channel.

Switch to the

Setup

tab and adjust the

Fraud Score Threshold

accordingly.

Click

Update

to finish.