If you ever need to update a product image (perhaps you've discontinued a particular color or just want a different look), perform these steps:
From the product you wish to update, click on the image below the details tab and a dialog box will open.
Click the +Add button (you may also drag and drop the image file to the image box, skip to Step 4).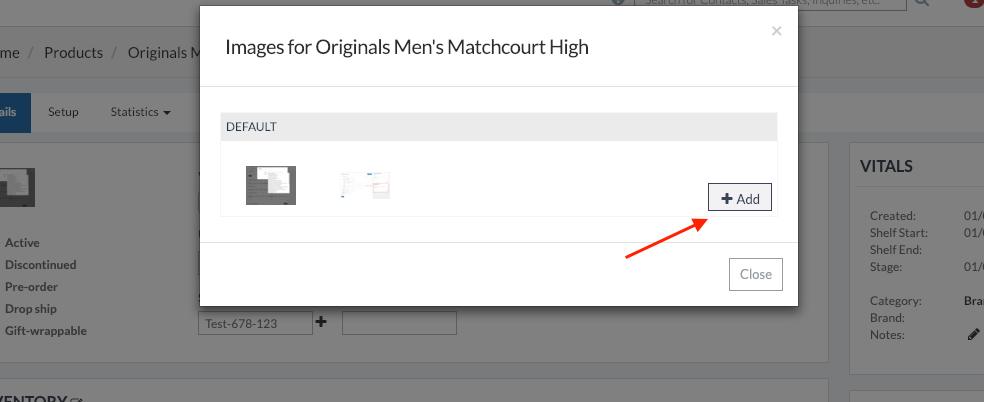 Choose the file that contains the picture that you wish to upload from the folder path and click Open.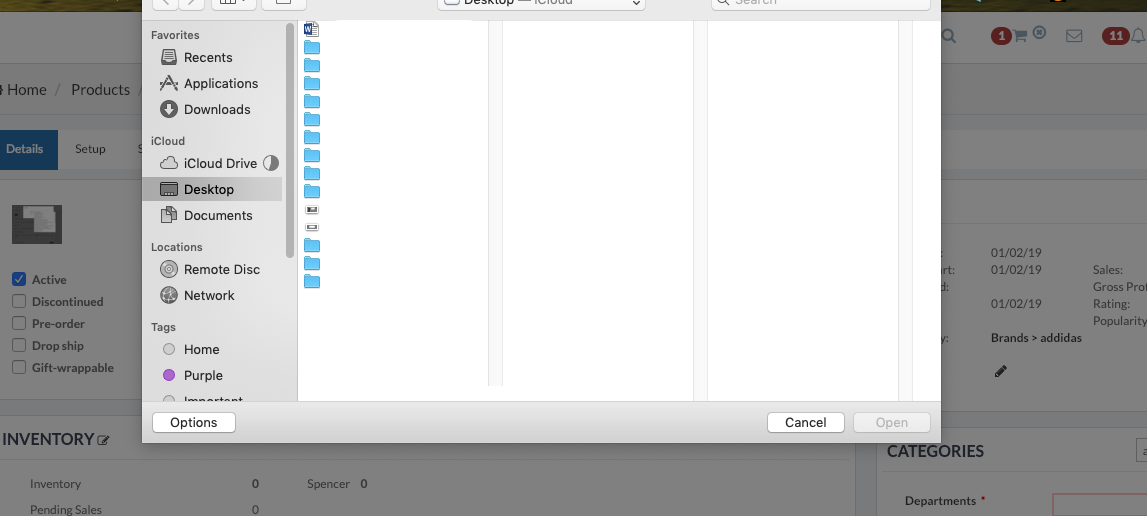 The image for the item is now updated.
Updating images in bulk via product import
1. From the Import Product section browse and upload your xls file with your item id & product URL's. Then click Upload & Verify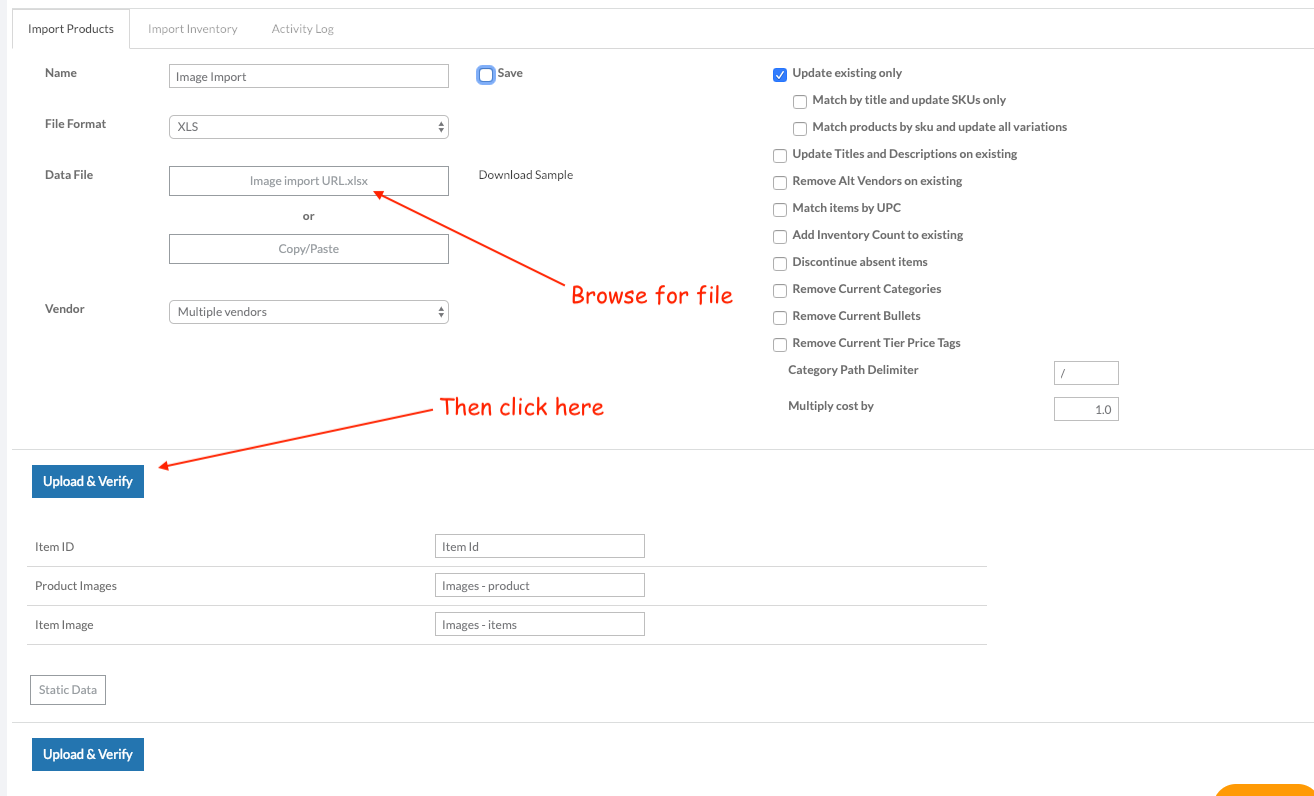 2. Map headers to corresponding fields in jazva.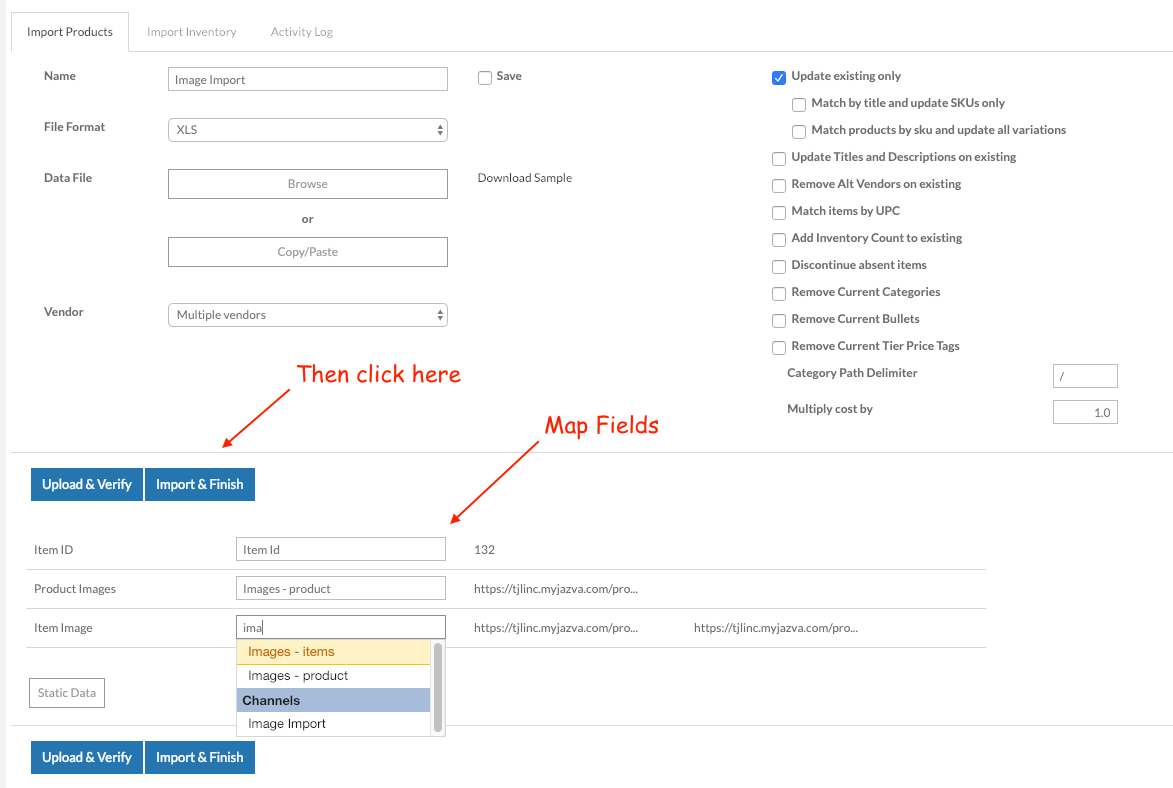 3. Click Import & Finish
4. To check the Activity log click on the tab that says Activity Log. It will show any errors and information that has been uploaded.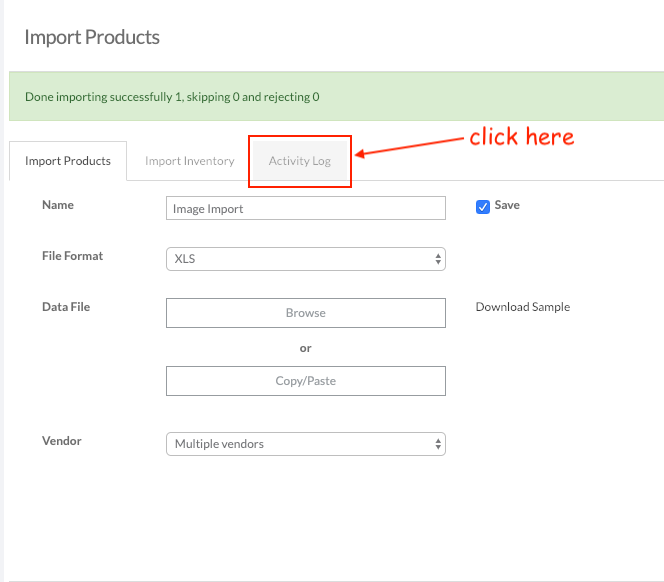 5. To view your product with updated images click the words
"Successfully updated item with id" this will take you to the products page.