Learn how to set up your Volusion categories in Jazva
Contents:
---
Overview
Due to the limitations of Volusion's API, categories need to be manually imported into Jazva, as categories cannot be automatically imported when pulling your listings from Volusion. We suggest importing the category first before importing listings, so that the listings can be linked to those categories.
The process will involve exporting categories from Volusion, then importing them into Jazva.
If you haven't created a Volusion channel yet in Jazva, or if you want to learn how to import listings from your Volusion store, please visit Setting Up a Volusion Channel.
---
Exporting Categories from Volusion
1. Log into your Volusion dashboard.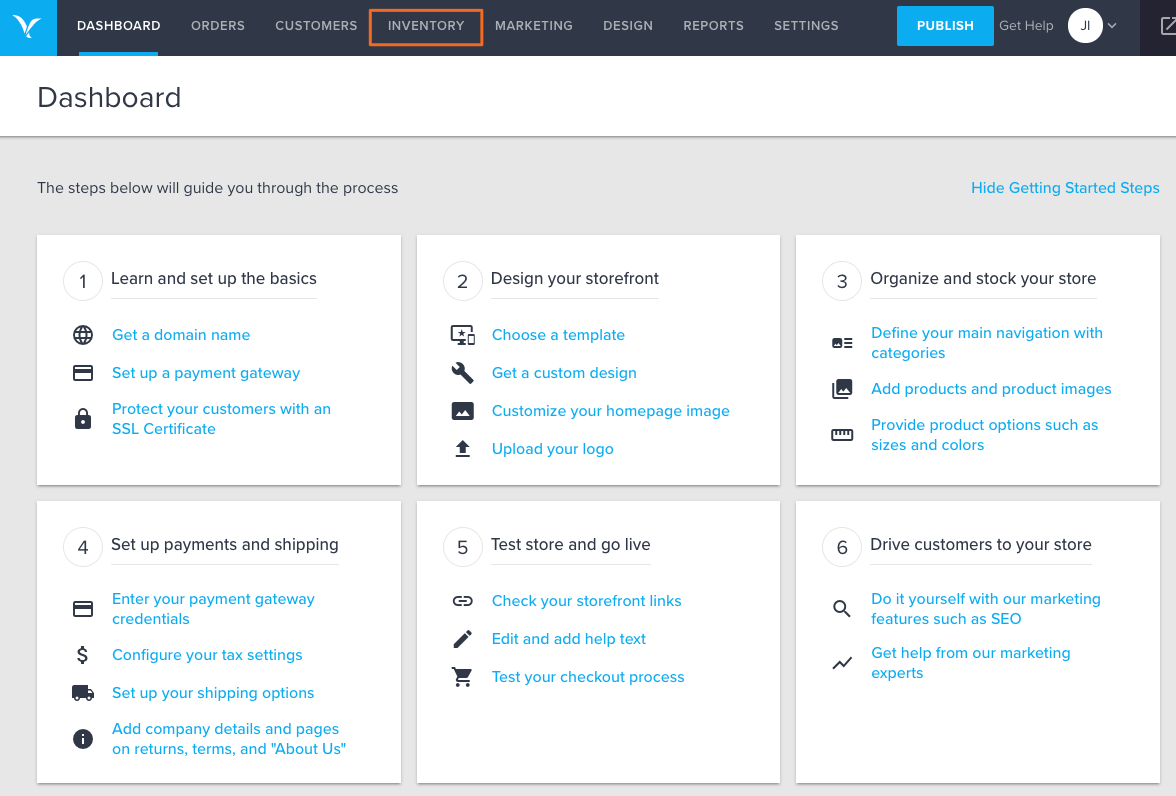 2. Go to Inventory > Import/Export.
3. Go to the Standard Export tab.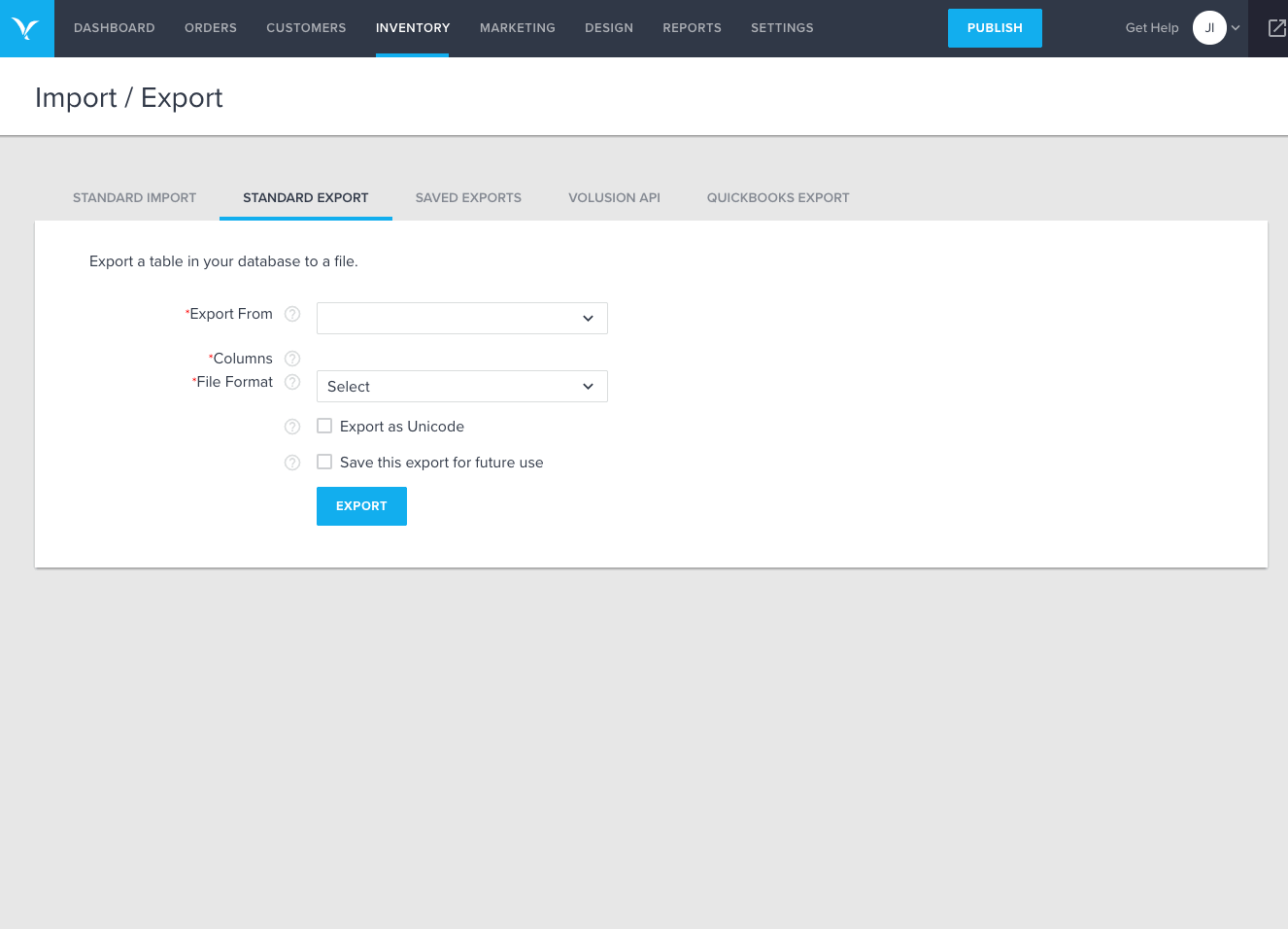 4. Complete the required fields to export categories:
Export From: Select

Categories

Columns: Select

Check All

File Format: Select

CSV - Comma Delimited Text File
5. Click Export.
6. Volusion will begin preparing the export file. Once completed, a download box will appear.
7. Click Download to save the file to your computer.

---
Importing Volusion Categories into Jazva
1. Log into your Jazva account.
2. From the main menu, go to Products and select Categories.
3. Click the +Add New Category drop-down and select Bulk Import Category.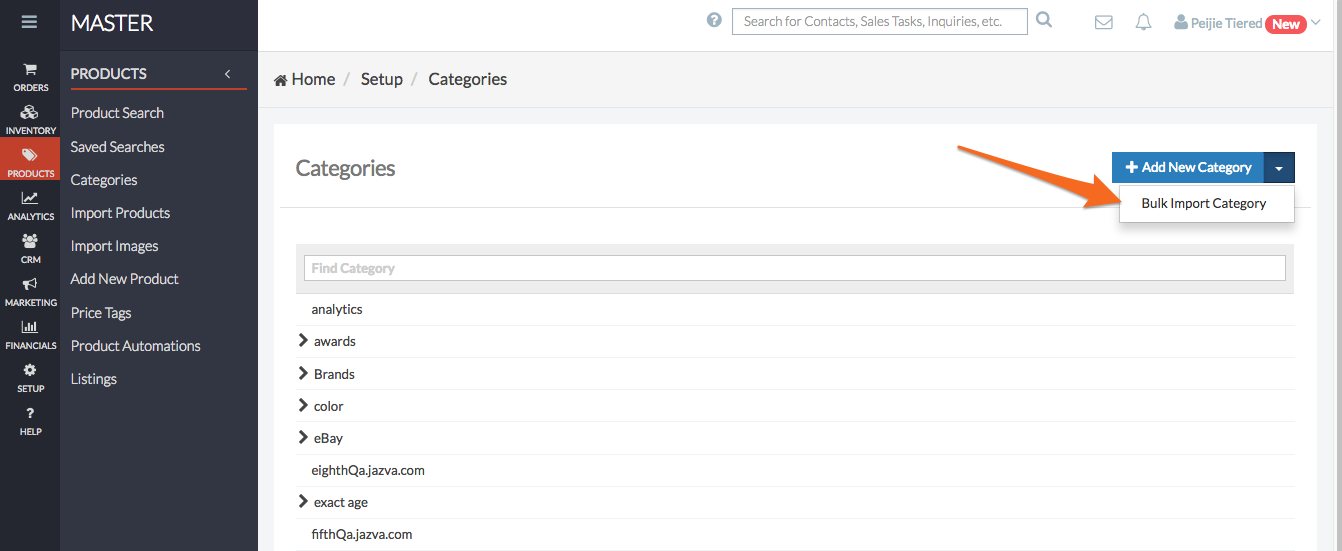 4. Complete the required options in the Bulk Import Category window: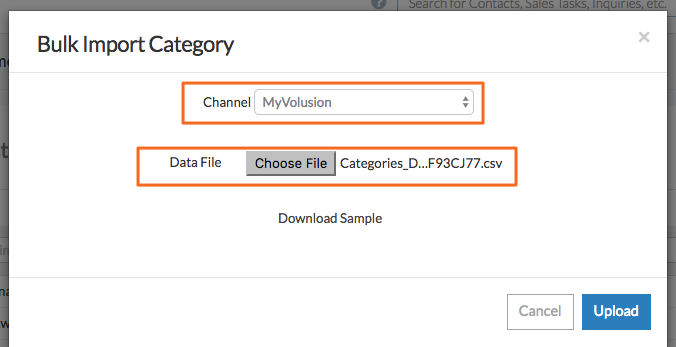 Channel: Select the

Volusion channel

you will importing categories for.

Data file: Choose the

Categories Export csv file

downloaded from Volusion.
5. Click Upload to finish.
You are now ready to import your Volusion listings into Jazva. Please visit Setting Up a Volusion Channel on how to configure your import settings.
---
Related Articles