The Help Center is your one-stop shop for Jazva support and assistance. You may access the Help Center (HC) by visiting: https://help.jazva.com/hc/en-us
We highly recommend that you create an account to maximize the features offered by our help center.
Contents:
Viewing the HC Knowledge Base
The HC Knowledge Base is a library of articles about the Jazva software, its channel integrations and related technologies. It provides you with the detailed information you need to work with Jazva, from navigating through the system to processing orders.
Articles are available from the Help Center's home page, and they are categorized based on different functions of the system and frequently used processes.
You can also search for an article by entering keywords on the "How can we help you?" search bar. The results page should list related articles based on the topic.
Filing Support Requests
Filing a Support Request is the fastest way to report incidents and issues or to ask questions on using the system. We recommend signing in first so that you can track your requests.
From the top right header, click

Submit a Request.



Complete the required fields, detailing your request or inquiry.

Click

Submit

and your request will be filed.
The next available Jazva Support Representative will get in touch with you as soon as possible.
Monitoring Support Requests
You can easily keep track of your pending support requests, including those made by other members of your organization.
Sign in to your account.

From the top right header, click on your account name.

Select

My Activities

.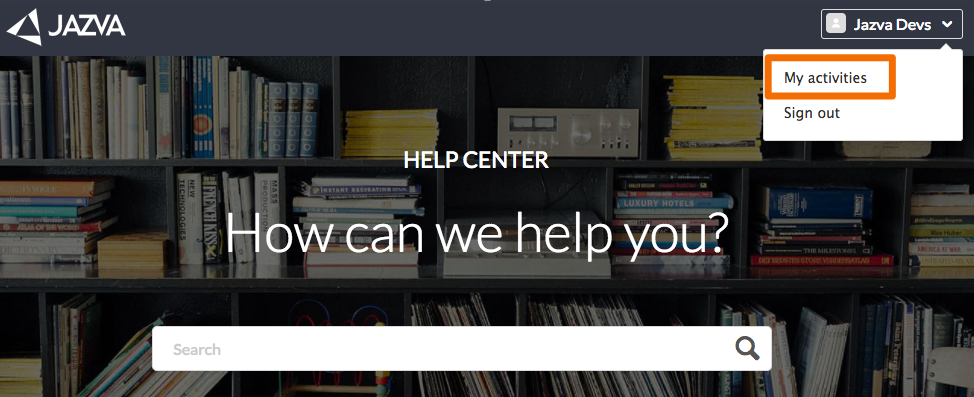 A summary of your support requests will be displayed. You may also filter the requests displayed or sort them as needed.