In order to set up an Amazon or Amazon FBA channel in Jazva, you will need to obtain a Seller ID, Marketplace ID and MWS Auth Token.
Just follow these simple steps:
First, go to

https://developer.amazonservices.com/

Click

Sign up or manage Amazon MWS.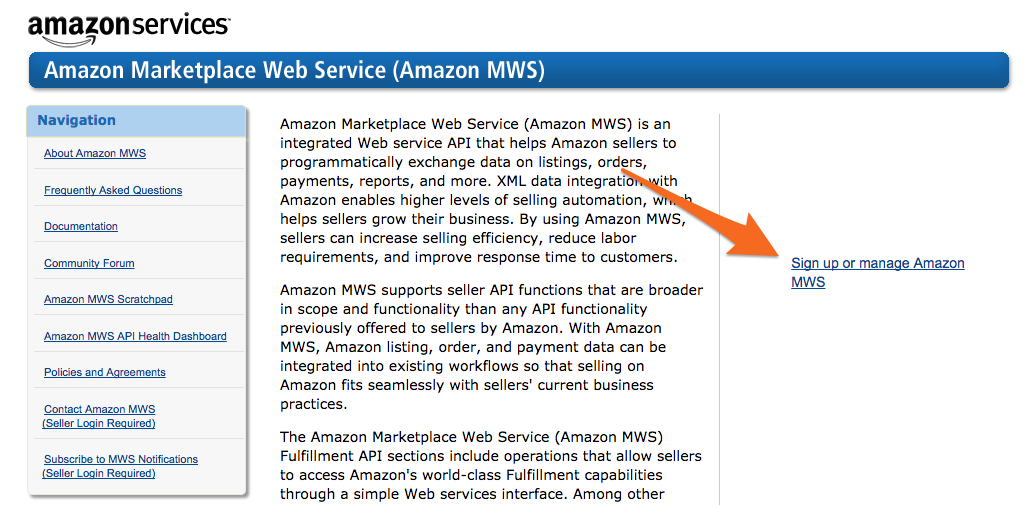 Log into your

Amazon seller account

.

Click

Authorize a developer

.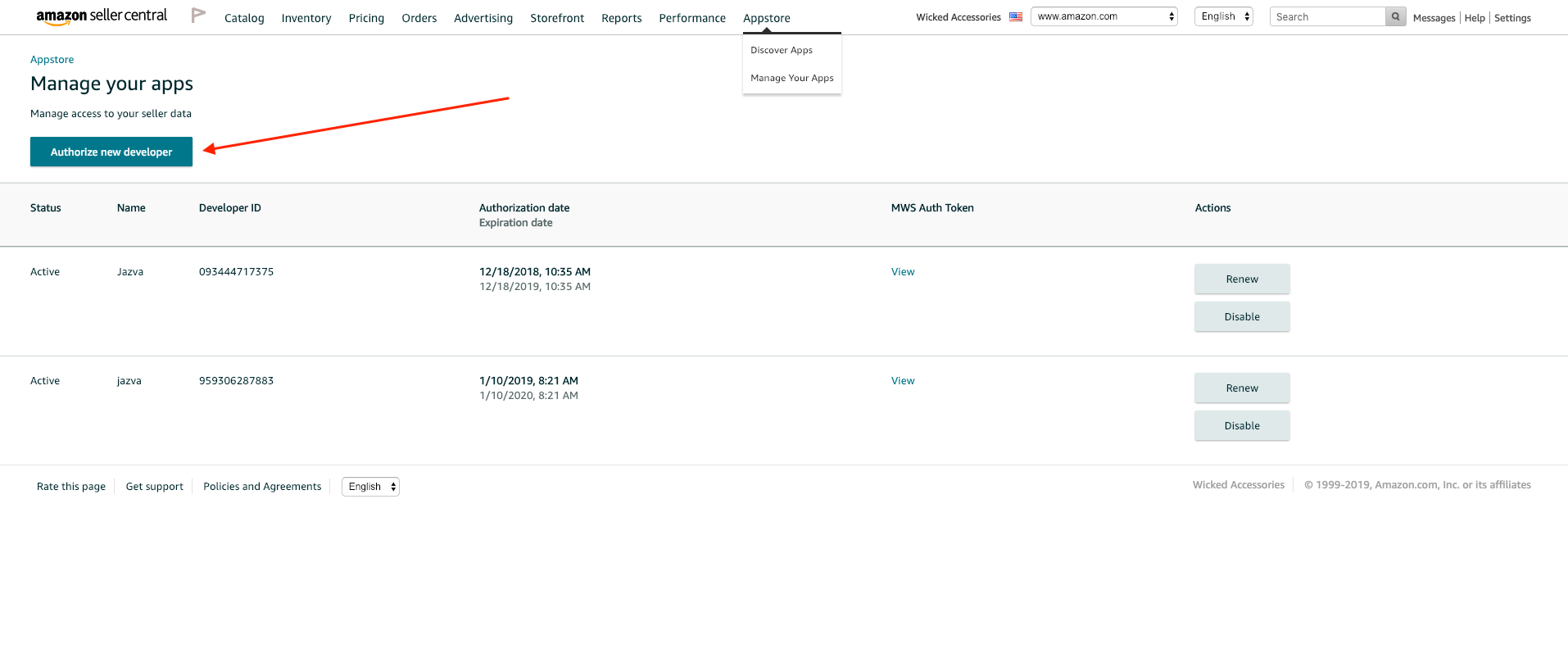 On the MWS registration page, select "

I want to authorize an application to access my Amazon seller account with MWS."



In the Application Name

text box, enter "

Jazva

".

In the

Application's Developer Account Number

box, enter the MWS developer account number (

959306287883

).

Click the

Next

button.

Accept the Amazon MWS License Agreements, and click the

Next button.



Congratulations, you now have your Seller ID

,

Marketplace ID

and

MWS Auth Token

. Go back to Jazva's channels page and copy-paste these identifiers.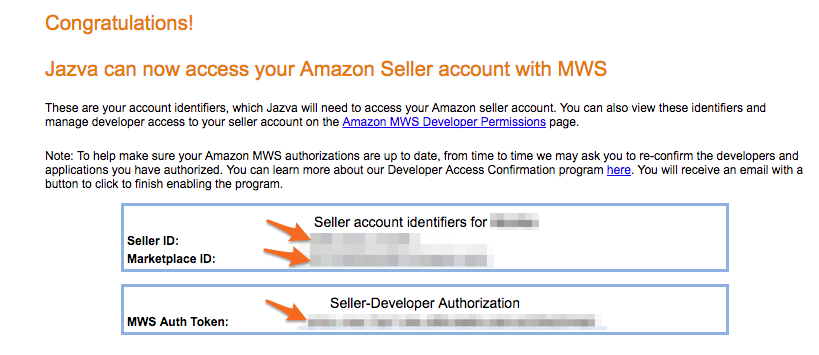 If you are utilizing Amazon US, CA, or MX, the Seller ID (Merchant ID) & Token credentials will be the same; however, the Marketplace IDs will be different. 
Please utilize one of the corresponding Marketplace IDs:
Canada: A2EUQ1WTGCTBG2
Mexico: A1AM78C64UM0Y8
US: ATVPDKIKX0DER 
The following article can be used for reference: Amazon MWS Endpoints and MarketplaceId Values